Alex Torres ¿Y dónde está el chiste?
by Connie C. Torres
---
Decidí Ser Feliz
Connie C. Torres
$19.99
Venciendo al Destino
Connie C. Torres
$19.99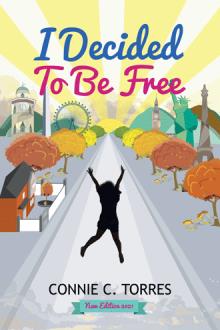 I Decided to Be Free
Connie C. Torres
$19.99
---
Publication Date
:
4/26/2021
---
About the Book
¿Y dónde está el chiste? Alex Torres nos brinda la oportunidad de leer una serie de chistes que alegrarán nuestros días y nos harán olvidar las situaciones difíciles por la que toda la humanidad estamos padeciendo en estos tiempos. Es como si él quisiera que mientras todo pasa, disfrutemos en la sala de la risa para recrearnos hasta pasar a la sala mayor de la realidad de la vida. Este libro es mi homenaje a un ser humano que lo único que quiere, es que todos se rían, por lo tanto, aporta alegría con su sentido del humor, apuesta a que nos olvidemos de las adversidades y no tomemos tan en serio nuestro paso por la vida. Encontraremos la mayoría de los chistes de Alex que pudimos recopilar, de situaciones cotidianas, que salen de su imaginación y creatividad.
---